Digital Nomad Visa For Spain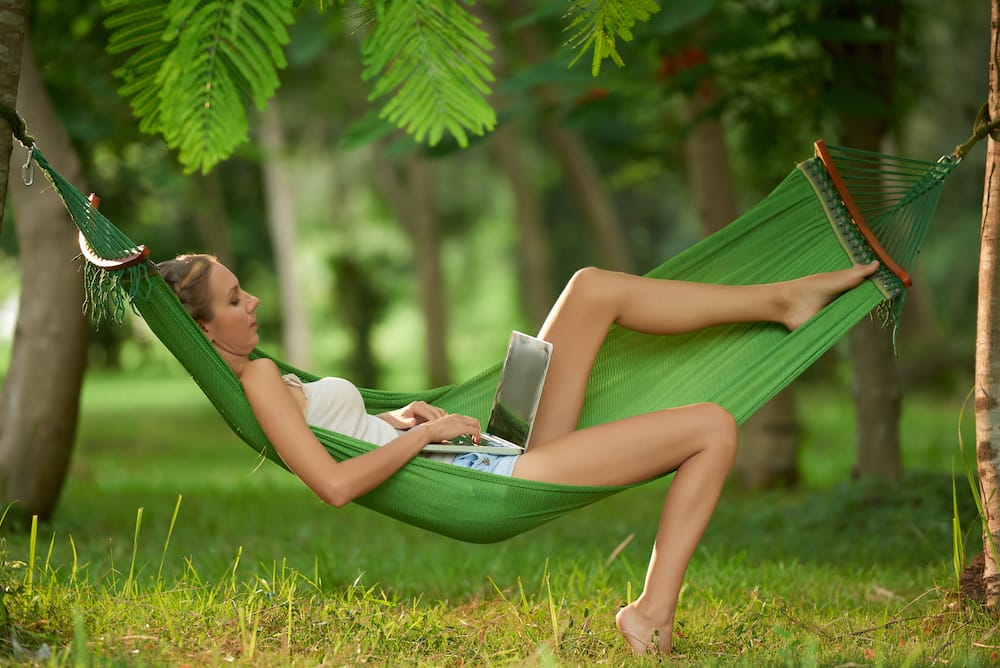 As part of the new Law for Start-Ups, published on 10th December 2021, the Spanish government is developing a new visa for digital nomads. This will allow people to live in Spain while working remotely for non-Spanish companies without the need of a normal work visa.
It is expected that the Law for Start-Ups will be finalised before the end of 2022, at which time the visas will become available. digital nomad visa to be officially approved before the end of 2022.
The digital nomad visa will apply to three groups of people:
Digital nomads
Foreigners who work remotely from Spain for a company based outside the country.
Foreigners working in Spain for a company based outside the country.
In the specific case of digital nomads, the bill defines them as "people whose jobs allow them to work remotely and change their residence on a regular basis". This description allows the combining of "highly qualified work with immersive tourism".
The intention is to attract skilled people whose work does not involve being physically present and who are high-earners, benefiting the Spanish economy through taxation and their expenditure locally.
Visa Requirements
There are no limitations as to nationality (obviously EU citizens don't need a visa) but foreign workers applying for a digital nomad visa must meet the following requirements:
1) They must be able to prove that they carry out an employment or professional activity remotely for companies based outside Spain.
2) Be a highly qualified professional (university graduate or postgraduate, have demonstrable professional training or certificates from a business school).
3) Have at least 3 years of professional experience
In this connection, applicants must demonstrate that:
a) There is a real work activity that will last for at least one year with the foreign company or companies.
b) They earn at least 80% of their income working for non-Spanish companies.
c) The international employers authorise the practice of working remotely.
Once the visa has been obtained, it will be sufficient to guarantee residency and permission to work remotely from Spain.
Length of Visa
According to the text of the draft legislation, "The visa for international teleworking allows the individual to enter and reside in Spain for a maximum of one year". In addition it is possible to renew the visa for a further two years, provided that the conditions above are still met. This second visa, it seems, may also be renewed for a further two years, giving five years in total.
Although the text refers principally to people working for foreign companies, the draft includes the provision that applicants can work "for themselves or for employers anywhere in the world".
This is important as the vast majority of digital nomads are freelancers working for any number of companies, or receive revenues through their own websites, selling digital goods.
Implementation
Is there a risk the legislation will not be passed? Very unlikely, as it is part of a broader plan for regeneration post-covid, and so many other countries are offering similar schemes. Spain does not want to miss out on this potentially lucrative market. It is also possible that digital nomads enjoy the lifestyle in Spain and set up enterprises within the country. It is precisely this type of activity the government wishes to foment.
In the words of the draft legislation:
"The digital nomad visa will attract and retain international and national talent by helping remote workers and digital nomads to settle in the country."
Taxation
A new tax regime has been created especially for holders of the visa who will be subject to Spanish income tax, specifically the Tax On Non-Resident Income (IRNR). This is a significant advantage as the standard rate of tax is reduced from 25% to 15%.
Applying For The Visa
The intention is that the process should be simplified to the maximum. It can be applied for online once the applicant is already in the country, unlike other types of residence visa where it is necessary to apply via a consulate in the country of origin. To apply it is necessary only to complete an application form and attach the relevant documentation proving that the visa conditions are met.
Who Will It Benefit?
In particular British and American citizens who do not qualify either for the Golden Visa or, in the case of retirees, the Non-Lucrative Visa. It is important to note that the digital nomad visa also allows close relatives to live in Spain. This will likely include partners and children.