Out On The Water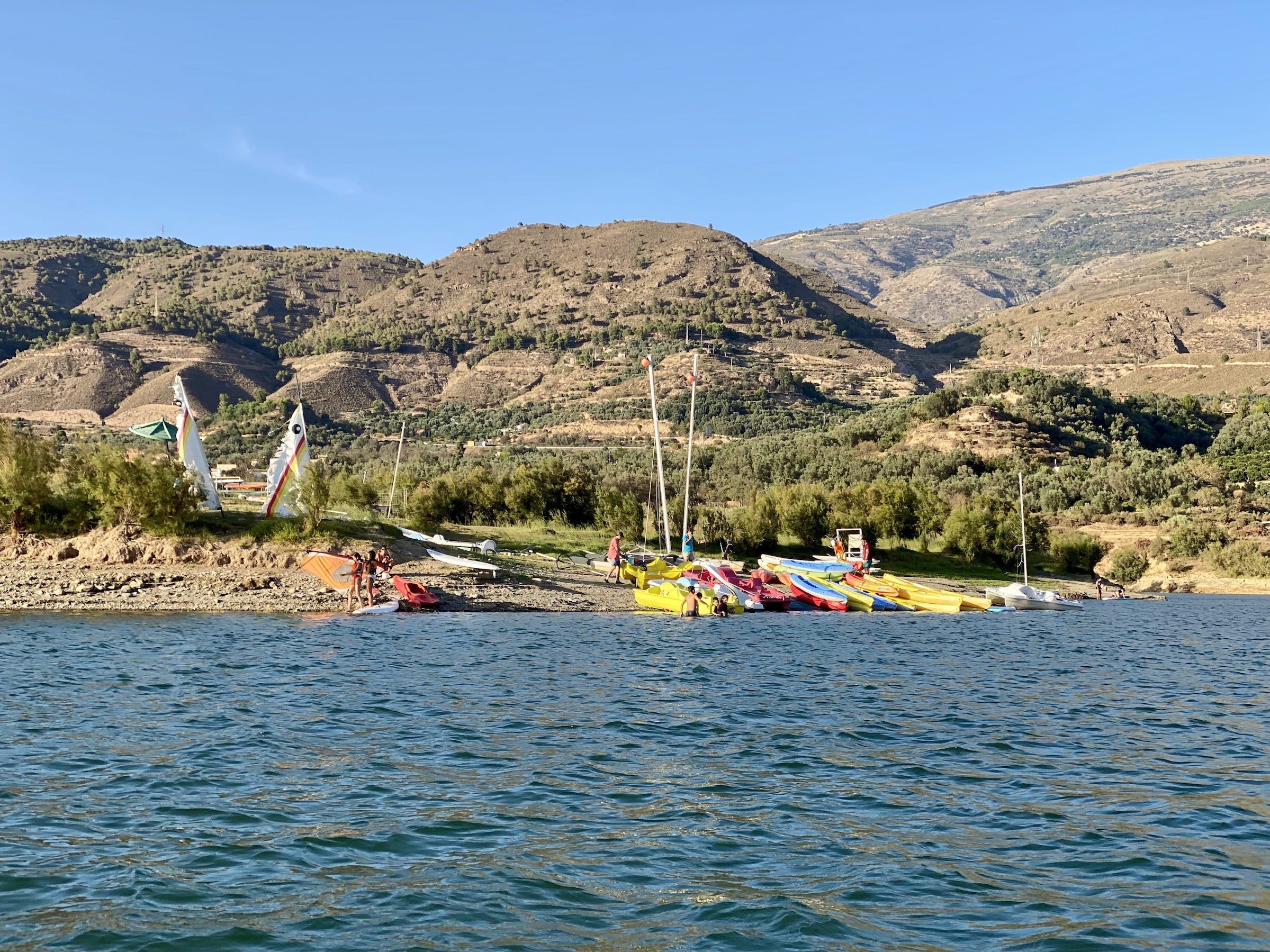 Just twenty minutes drive from the Albayzin is the lake at Beznar formed when a dam was built across the rivers Torrente and Ízbor as well as several streams running down from the western end of the Sierra Nevada.
A great place to picnic with large expanses of grass and very few people. There is also a chiringuito (bar) that serves drinks and you can hire kayaks and pedalos from €10/hour for a kayak and €15/hour for a four person pedal. It's a wonderful feeling to be out on the water in such a quiet environment with fantastic mountain views, and so close to the city.
The chiringuito and boat hire operation is open from the end of May to the end of September but you can take your own equipment at any time. Paddle boarding is popular and you can also wind-surf, if the weather conditions are adequate.
Best of all the water is silkily soft and fantastic to swim in.
Location: