Discover the province of Córdoba: Rute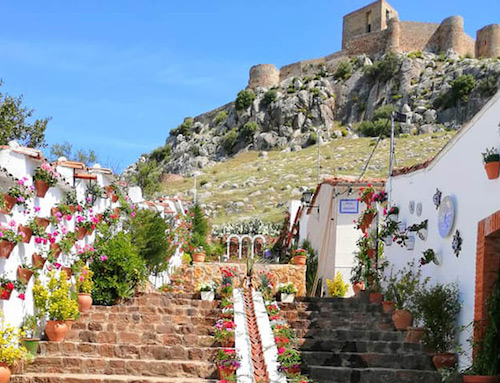 Overlooking the Iznájar reservoir is the whitewashed town of Rute, dwarfed by the Sierra de Rute that looms above it. It is one of the gorgeous towns that forms part of the Subbética Region of Córdoba.
Rute, which comes from the word "Ruta" in Spanish or "Route" in English, came into existence as a result of Spanish soldiers passing through that area on their way to conquer Granada. However, it later become the site of the first "anis" factory and today it is best known for its manufacture of aguardiente de anís, an aniseed-flavoured liqueur, an industry that has been thriving here since the nineteenth century.
It is also known for its Spanish hams and its ever-increasing "oleoturismo", olive oil tourism, allowing visitors to explore its oil presses, enjoy tastings of the liquid gold and visit thousand year old olive trees. Its mild climate in both summer and winter and its variation of landscapes, which allow a number of different types of olives such as Picuda, Hojiblanca y Picual to grow in the area, give identity to the region's dishes and have earned it various international olive oil awards.
For nature lovers and those hoping to work up an appetite to later try the gastronomy of the area, the Sierra de Rute has peaks of over 1000m above sea level, a variety of flora and fauna and many beautiful routes to be enjoyed. It boasts waterfalls and streams at la Garganta del Río la Hoz, a spring and ruins of Rute El Viejo, a route to see thousand year old indigenous Encina trees, as well as being close to the the Vía Verde (the old olive railway that ran through the province). And if that's not enough, Rute is found close to other exquisite towns such as Priego de Córdoba, Puente Genil and the stunning lake in Iznájar
If you'd like to learn more about this and other villages in the area of Córdoba, click here to visit our Exposure page:
https://anotherwayoflife.exposure.co/get-to-knownbsp-nbsp-nbsp-nbspla-subbetica-and-lake-iznajar