New High Speed Train Service Granada - Malaga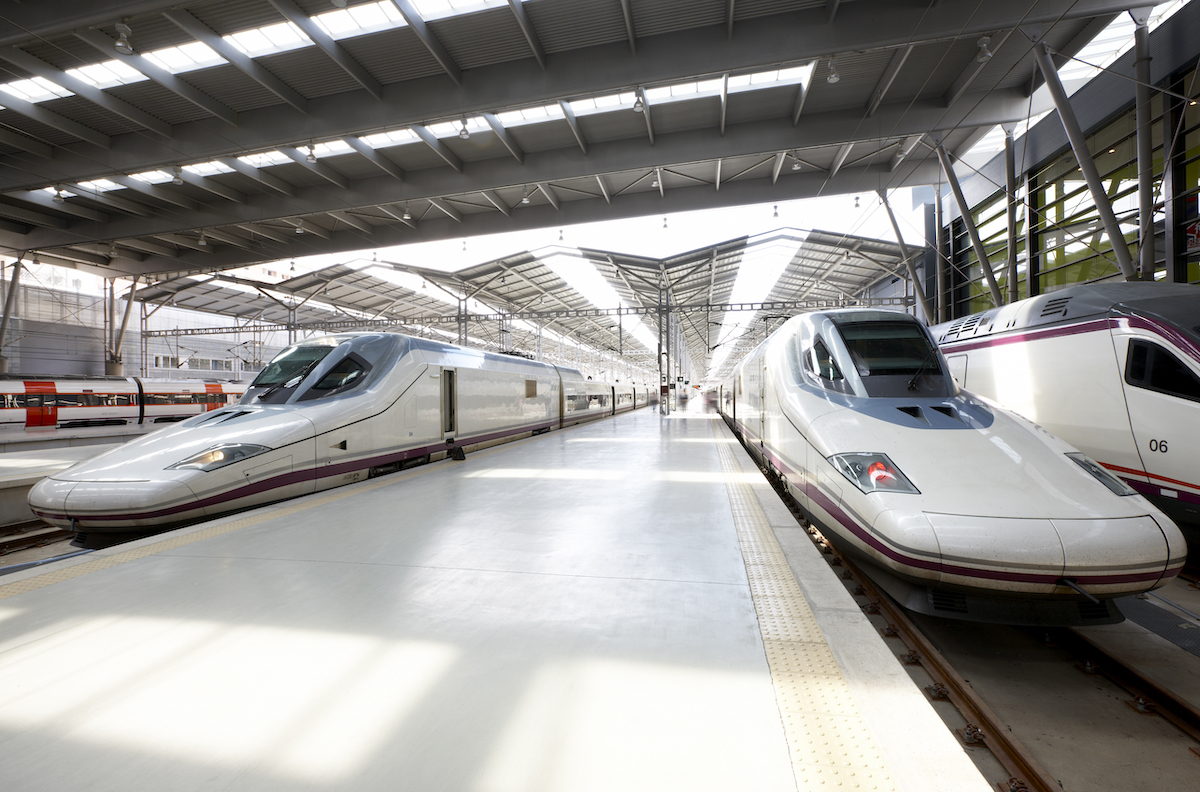 The Spanish long distance railroad network is known for its reliability and safety. Spaniards have embraced the train as one of the fastest and more convenient ways to move around the country. For Andalucía, the train is a vital infrastructure to ensure not only good connections with Madrid and Barcelona, the key business nodes in Spain, but also between the eight Andalusian provinces. Andalusia is the second biggest region in Spain by area. With 87,5 km2 and eight provinces, it has the largest population of any region in Spain, and thus it relies heavily on a strong train network.
The first high velocity train route in Spain ran between Madrid and Seville. The AVE (which stands for Alta Velocidad Española, Spanish High-Velocity) was inaugurated shortly before the 1992 World Expo, held in Seville, Andalusia's capital. It was a huge milestone for a country that was just recovering from an economic crisis, and wanted to show the world that it could get up to speed – both literally and figuratively. The route Madrid-Seville quickly became very popular and has already reached the milestone of 83 million passengers.
Since then, Spain has been expanding its high-speed network which now extends to more than 4.300 kms, with a further 1.380 kms under construction, including seven routes in Andalucía. This positions Spain as the second country in the world in terms of a high-velocity train network. Only China has a more extensive network.
There is another very popular train service in Spain, the AVANT, which is particularly useful for Andalusians. These trains, which are not as quick as the AVE but reach higher speeds than conventional trains, cover medium distances and Spaniards mainly use them for trips between neighbouring autonomous communities, or to travel to other provinces within the same region.
This year, 2022, there has been good news for Granada. The Andalusian government inaugurated the first direct rail connection between Granada and Málaga, with a duration of just one hour and ten minutes. For a region where tourism is key for its economy, this type of connection is paramount to ensure a seamless flow of tourists between two of the most popular cities in Andalucía.
However, this new route also has important business implications. In the last few years, Málaga has become a sort of Spanish Silicon Valley, with many local and international start-ups choosing the sunny south to establish their headquarters. On the other hand, Granada is recognised for its great potential in the scientific and research fields. One of only two European genome research centres is located in the city which is also set to become the headquarters of Spanish AI (artificial Intelligence) research Therefore, it was essential to connect these two cities to ensure that the Spanish R&D landscape can prosper and bring further economic development to Andalucia.